Theory of Multiple Intelligence' suggests that every child has eight types of intelligence with varying affinity to each of them. They are logical, verbal, musical, spatial, kinesthetic, naturalistic, interpersonal and intrapersonal intelligences.
Children think, learn and apply better when the teaching directly goes hand-in-hand with the intelligence that he/she is strong in. Let's now look at the different intelligence of any child.
1) Word-Smart Personality
Your child is word-smart if they tend to love listening to stories. They respond to words rather than pictures. Reading, writing, listening & public-speaking are the characteristic activities of word-smart people. They think in words and therefore are very good at expressing themselves in words.
2) Number/Reasoning-Smart Personality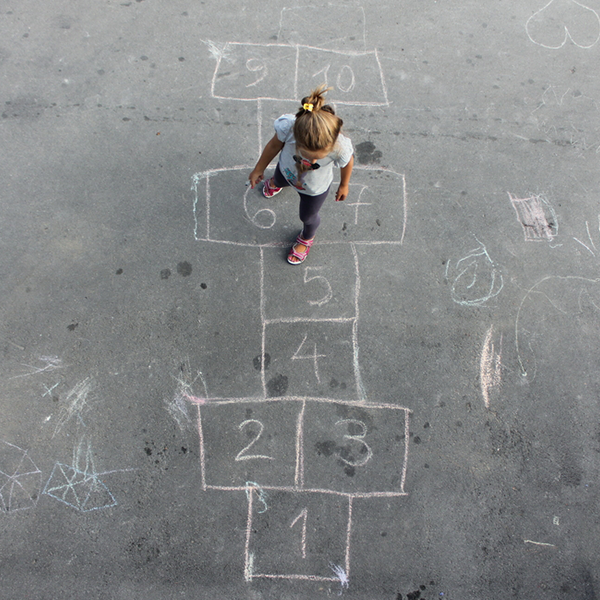 Your child is number-smart if logic\puzzles tend to entertain them. They might be smart in remembering mobile numbers or they have the ability to perform complex calculations with ease. They would be interested in chess, programming, technology etc. They can also perceive numeric patterns easily.
3) Picture-Smart Personality
Your child is picture-smart if they tend to communicate through visuals. They always think with their eyes and visualize an incident in three dimension. Picture-smart kids enjoy art, drawing, painting, creating, designing, crafts, visualizing, doodling, imagining, decorating etc. They have a very high visual recall and can perceive dimensions and proportions easily.
4) Body-Smart Personality
Your child is body-smart if they are very active and good at using their physical skills. They have great gross and fine motor skills. Body-smart kids enjoy keeping hands busy, action, playing sports, watching sports, dancing etc.
5) Music-Smart Personality
Music-Smart kids tend to think and reflect with rhythms & melodies. They love hearing music and often keep humming tunes and songs. These kids enjoy playing a musical instrument, singing, variety of music and listening to others play instruments.
6) People-Smart Personality
Your child is people-smart if they tend to actively engage with people surrounding them. They have it in them to understand emotions and respond to different moods. People-Smart kids enjoy talking with people, interacting, brainstorming, sharing what they know and in cooperative learning etc.
7) Self-Smart Personality
Your child is self-smart if they tend to do things on their own. They love being independent and have a sense of strong will. They're aware of their own thoughts, feelings, ideas & goals. They enjoy choices, freedom and have high self-esteem.
8) Nature-Smart Personality
Your child is nature-smart if they prefer to stay outdoors than indoors. They love plants & animals and tend to spend a lot of time with them. Their learning about nature, animals, flowers, plants never stops. They enjoy hobbies that involves nature like bird watching and gardening They have an innate ability to sense patterns in nature.
How can these traits influence your child's future?
Early childhood are formative years for a child when they are building their knowledge foundation. It is critical that there are no gaps in the child's foundation. Unfortunately, it is very easy for a child to form biases unconsciously. For ex: a word-smart child can lag in Math if it is not taught to him in the right manner. This might unconsciously form a bias against Maths. A self-smart kid can lag in interpersonal skills if not encouraged adequately.
Springdays' Multiple Intelligence based Teaching Methodology plays to the strength of every child and provides different channels of learning for each of them. All children are encouraged to use the full spectrum of their intelligence to process information and enhance their understanding of fundamental subjects at school. It makes sure that kids are not developing any gaps in their foundation.This not only sets them up for 'Learning for Life' which is one of the fundamental skills required in the 21st century but also builds a solid foundation for them to take on the 21st-century challenges.
Springdays is Vellore's first school with Multiple Intelligence Learning Methodology. Together let's make your child's dream come true. Download the application here.
Please Note: Every child can have varying levels of affinity to each of the intelligence. A child should never be categorized based on this. Springdays teaching methodology brings all these different forms into one integrated way of teaching that will cater to any child.